Souffle Fragile, London and Paris 2011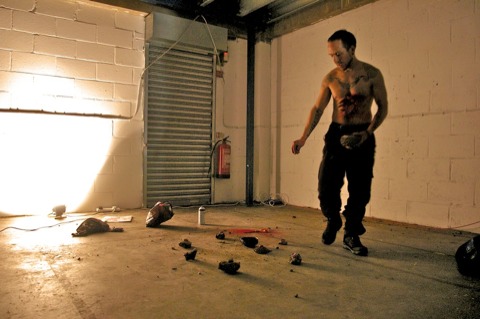 A solo performance developed in response to the government shutdown of 2011, in combination with the death of a close artist friend Olivier Ruellet due to the pandemic outbreak of swine flu.
Presented in two parts. Part 1 was at the launch of ]performance space[ in Hackney Wick, with a communal sing along to Comme un Souffle Fragile whilst sharing and eating homemade souffle, made with the prayer book pages of the song from the funeral. Part 2 was at the memorial service retrospective exhibition held at the Maison Internationale part of the LISAA Paris Design Graphique. The performance was finalised with the Bonheur tattoo, a traditional french prisoner tattoo at a parlour next to the Santé Prison.